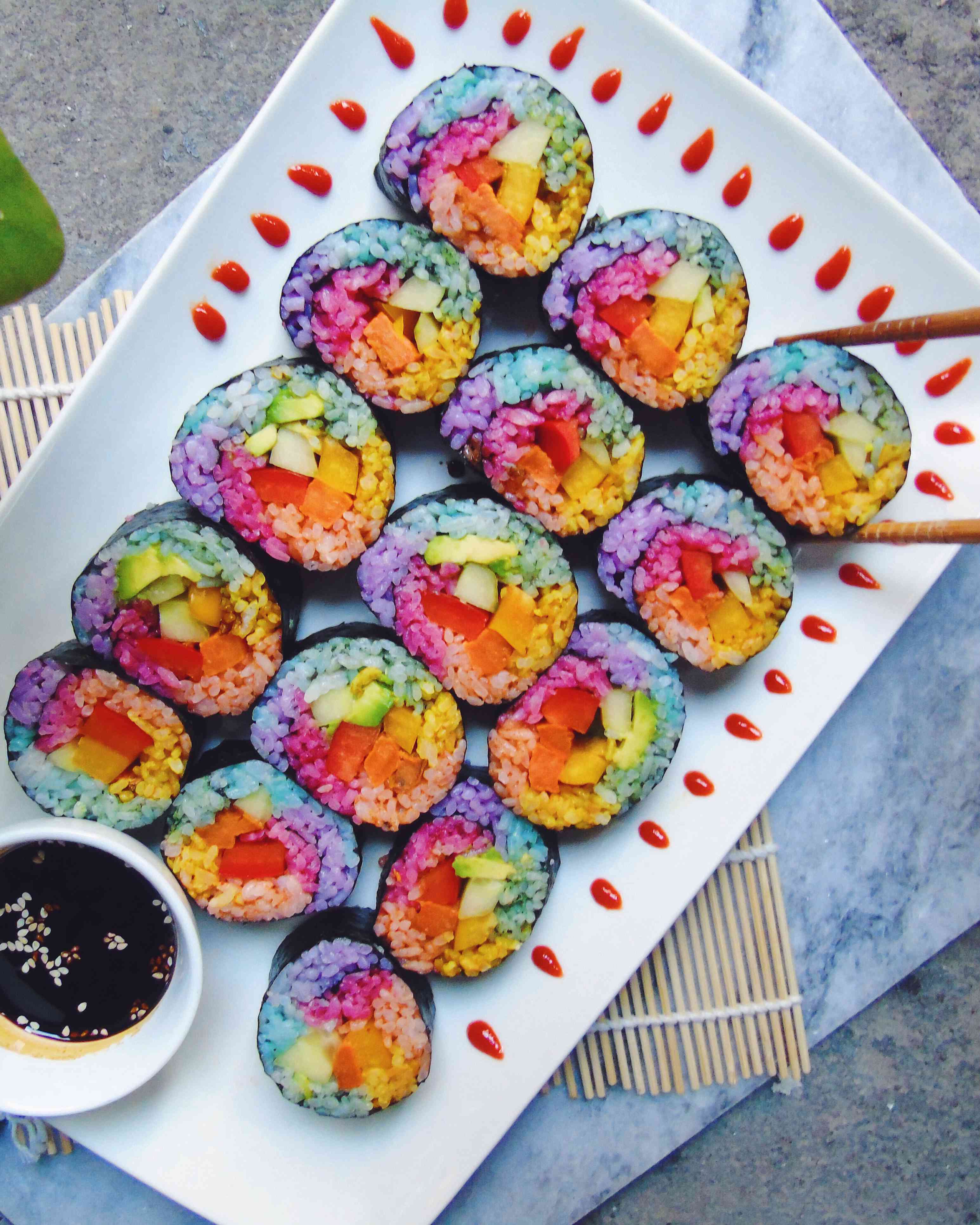 Rainbow Unicorn Sushii
Yes, I was looking for a recipe that will use real veg as a color or spice and yes I found a page that will do that. So I am happy to try this and maybe see a My Little Pony Movie while we eat this and have a rainbow time.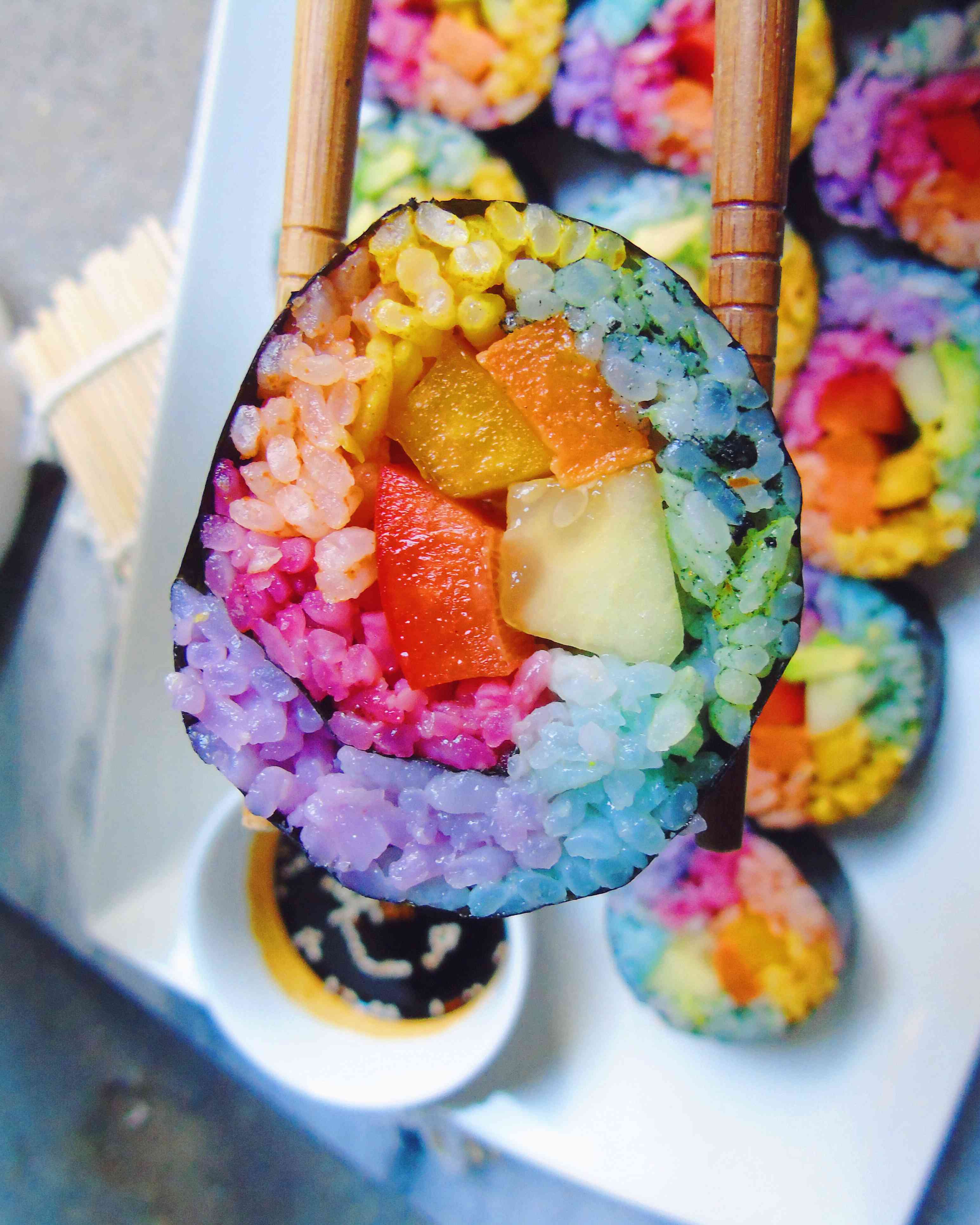 All you have to do is add your own filling I am doing lobster and crab for mine.