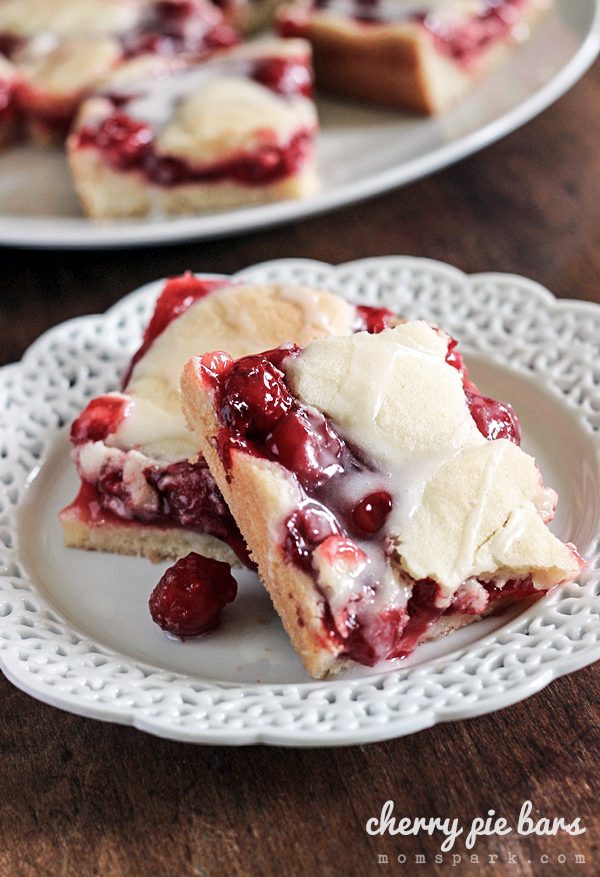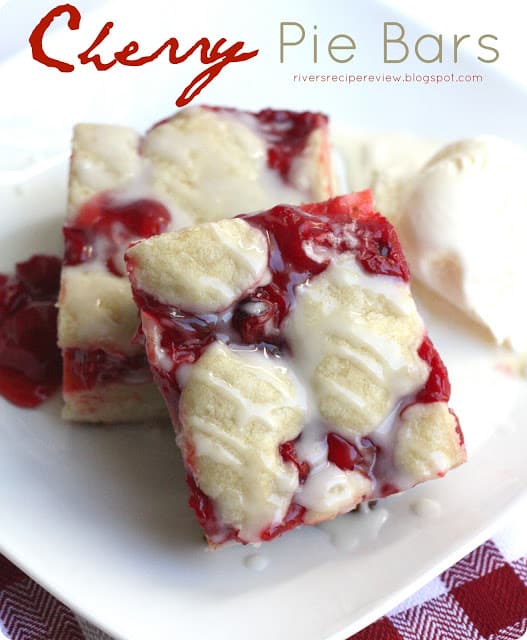 Cherry Pie Bars
Yield:
Makes an 8x8-inch pan, about 12 bars
Prep Time:
15 minutes
Cook Time:
35 minutes
Total Time:
About 90 minutes, including time for cooling & glazing
Ingredients:
For the bars:
1/2 cup (1 stick) butter, softened
1/2 cups sugar
2 eggs
1/2 tsp. vanilla extract
1/8 tsp. almond extract
1 1/2 cups all-purpose flour
1/2 tsp. salt
1 (21 ounce) cherry pie filling
For the glaze:
1/2 cup powdered sugar
1/4 tsp almond extract
1 Tbsp. milk
Directions:
1. Cream together butter and sugar. Add eggs and beat well. Beat in extracts.
2. In a separate bowl combine flour and salt. Add to the creamed mixture. Mix until combined.
3. Grease a 8x8-inch pan. Spread 1 1/2 cups batter into bottom of the pan. Spread with pie filling. Drop remaining batter on top of pie filling.
4. Bake at 350 for 30-35 minutes or until toothpick comes clean. Cool on wire rack. Combine glaze ingredients and drizzle over the cooled bars.